Google Analytics utiliza un código de seguimiento para recopilar datos, tanto si es un sitio Web, como una app u otro entorno digital. Este código recopila estos datos y los envía a la cuenta adecuada de Google Analytics para poder elaborar los informes.
This code collects information about a user's activities, categorizes it and sends it to the Analytics servers via an image request (the famous pixel).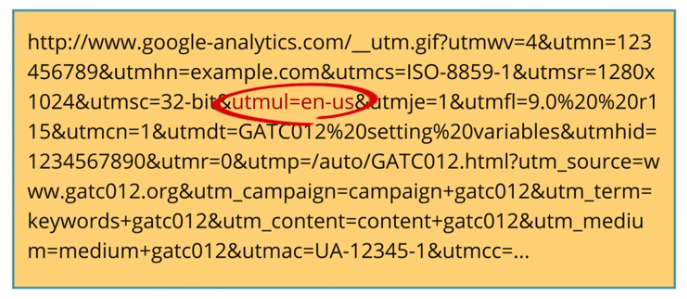 In the image above, after the question mark we find a series of parameters, separated by underscore (&). Each of these parameters sends information to the Google Analytics servers, both technical, as well as the user's behavior in that session.
Algunos de estos parámetros están codificados y, a simple vista, no podemos interpretarlos, por ejemplo, el primer parámetro utmwv=4 nos permite conocer la versión de código de seguimiento.
Otros son fácilmente identificables, como por ejemplo utmmul=en-us que es el idioma en el que está configurado el navegador del usuario (en este caso inglés- Estados Unidos).
Depending on the tracking environment, whether it is a website, a mobile App or another type of App, Google Analytics uses different tracking technologies to create the data. For example, for a website, Analytics uses a code, javascript and for mobile Apps an SDK.
In addition to creating data, this code has different functions. One of them is to identify new and recurring users (I will explain how it does it in successive articles in this series). Another is to associate the data it collects with the appropriate Analytics account, which is done with the unique identifier that is inserted in the tracking code, the famous UA in version 3 of Analytics, which in the new GA4 version has been modified by replacing UA- with G-.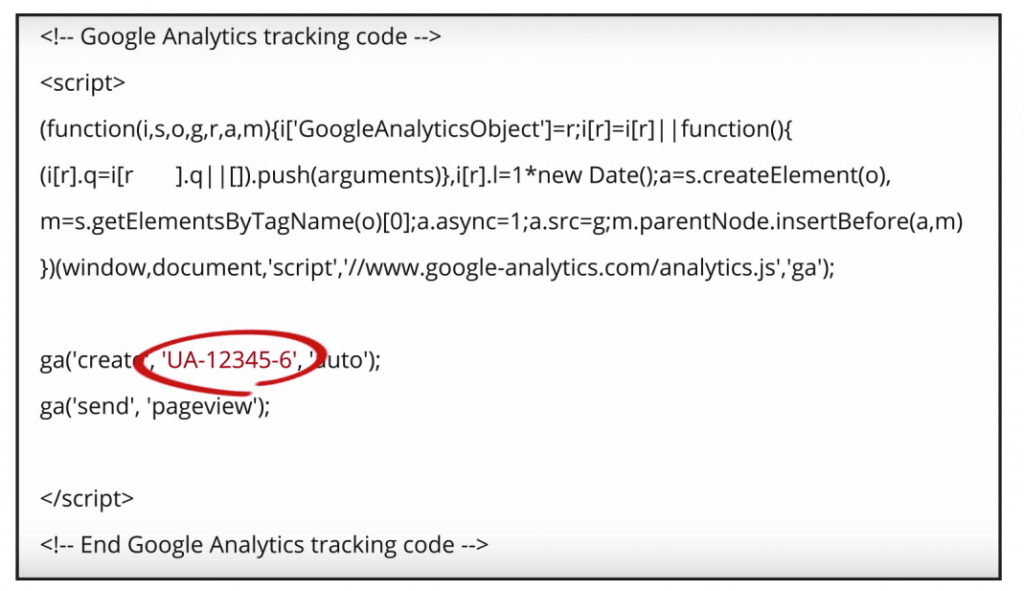 In short, Google Analytics collects data in the same way regardless of the environment (Web, App...) through the tracking code that collects and sends the data of the user's activity, and about the configuration that has the same, to the Analytics servers. It also identifies whether the user is new or recurring and, finally, after sending them, associates this data with the appropriate Google Analytics account.
I invite you to leave your impressions and/or doubts in the contact form and to suggest new topics that you would like me to cover in these tutorials. I will be happy to answer you by email and write in this blog.