After collecting and transforming the data, it's time to consult and analyze it. This is done through the Google Analytics interface or through the Google Analytics reporting APIs. 
Analytics reports combine different dimensions and metrics in order to show the information and allow a better analysis of what is happening on the Web. Thus, in a standard report we will see in the first column the values of a dimension and from there, in consecutive columns, the corresponding metrics.
As we mentioned at the beginning, there are two possible ways to consult the data stored in an Analytics property, through the reporting interface provided by Google Analytics itself and with which we can organize, segment and filter the data using the tools provided by the interface itself, or through the API (Application Programming Interface) of Analytics reports, which will allow us to extract the data directly from Analytics to, through custom applications, create our own dashboards and integrate them into the general business dashboard.
In most cases, when we request data from Analytics both from the interface and from calls to the reporting API, Analytics will return all the data almost immediately. However, if complex data will be requested, or the number of data is excessive, Analytics uses a sampling of the data to provide the results.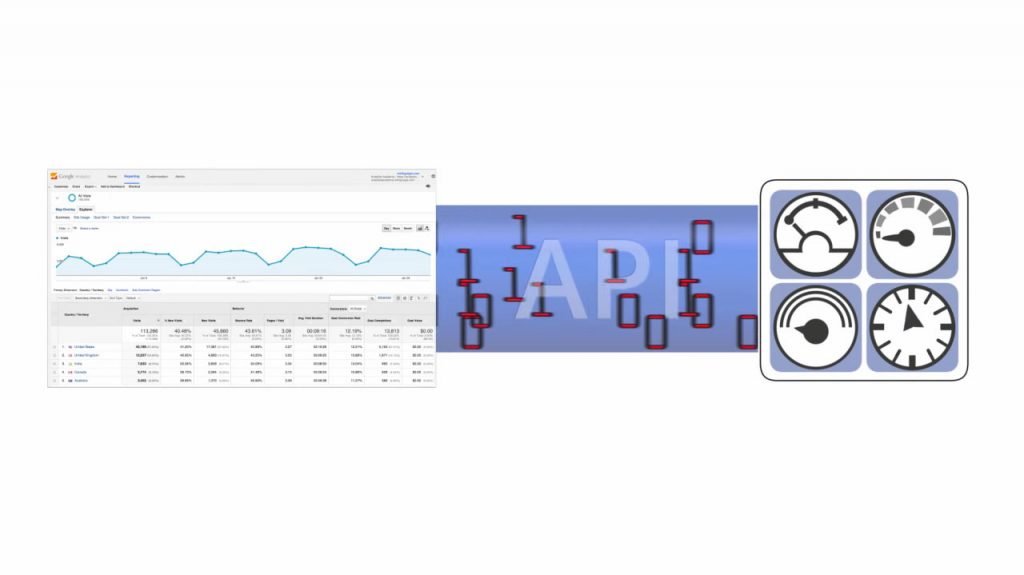 By means of this sampling Analytics will be able to deliver this data faster and thus not penalize the visualization of the same. But don't worry, this will happen if Analytics encounters a volume of half a million sessions or tables with more than 50,000 records if the account is standard, i.e. the free one, increasing this limit to 75,000 in the case of premium accounts.
In summary, it is important to understand the components of the Analytics reporting system. Knowing how these reports are generated and how you can create custom reports using APIs will help simplify the process and integrate web analytics into the rest of your company's reporting.
In the next few articles, we'll take a closer look at both forms and go over how sampling works and how you can customize it.
I invite you to leave your impressions and / or questions in the Contact Form And that I propose new topics that you would like to try in these tutorials. I Will Be happy to answer by email and write on this blog.