Google Analytics uses different technologies to measure user activity depending on the environment in which you want to track it: Web, mobile application or other digital platforms. In this article we will review how it works on a website.
If it is a website, Google Analytics uses a standard tracking code, a javascript, which refers to the JavaScript library gtag.js in the latest GA4 version, and which has already been updated in version 3 known as Universal, analytics.js for the first Universal Analytics version, ga.js in the "classic" version, and whose function is to monitor the data collected.
Para que funcione, únicamente hay que incluir este código Javascript antes de la etiqueta de cierre de la cabecera </head> de todas las páginas de la Web que se desee analizar. De esta forma, este fragmento de código contará una página vista cada vez que se cargue.
It is important to insert the code in each page that you want to analyze, because if you do not insert it, it would not be possible to collect the information of interactions that occur in each session.
También es importante que el fragmento de código se inserte en la parte superior de la página, como he comentado antes del cierre de la cabecera </head>, la razón es sencilla, cuando un usuario accede a una página Web, el navegador comienza a leer el HTML desde la parte superior. Cuando llega a donde está el código de analytics, el navegador activa de forma automática el Javascript, de forma que si está en la parte superior, el código se activará aunque el usuario salga de la página antes que este se cargue completamente. Pensareis, ¿y no debería cargarse el código de seguimiento cuando la página esté completamente cargada?. Bueno sería una opción, pero falseariamos ciertos datos, por ejemplo esos usuarios que salen antes de cargarse por completo la página, o eventos que pueden ocurrir en el proceso de carga de la misma, o si un usuario, antes que el navegador llegue a cargar el código de GA, pincha en un enlace se va a otra página de nuestra Web….
In addition, this code is executed asynchronously, that is, it is executed while the browser performs other tasks, this way we ensure that it will continue to collect data while the browser continues to load the rest of the page.
Each time the code is executed, Google Analytics creates a unique and exclusive identifier for each device. This identifier only identifies the device, and not the user with personal data.
The Google Analytics JavaScript creates an origin cookie by default, well this is not entirely true, what the Google Analytics JS actually does is to check if the cookie exists, in which case it will not create a new one but it will use the user ID that it has stored to build all the hits. This parameter is defined as cid. Additionally we can also configure the source cookie to use a user ID defined by us. 
When JavaScript is loaded, it collects information about the website, such as the url of the page and browser information, such as the browser name and version, the language in which it is configured, the device used, the operating system... All this data is classified and sent to the Google Analytics servers in a package called hit, indicating that it is a page viewed in a process that will be repeated every time a page is loaded from the browser.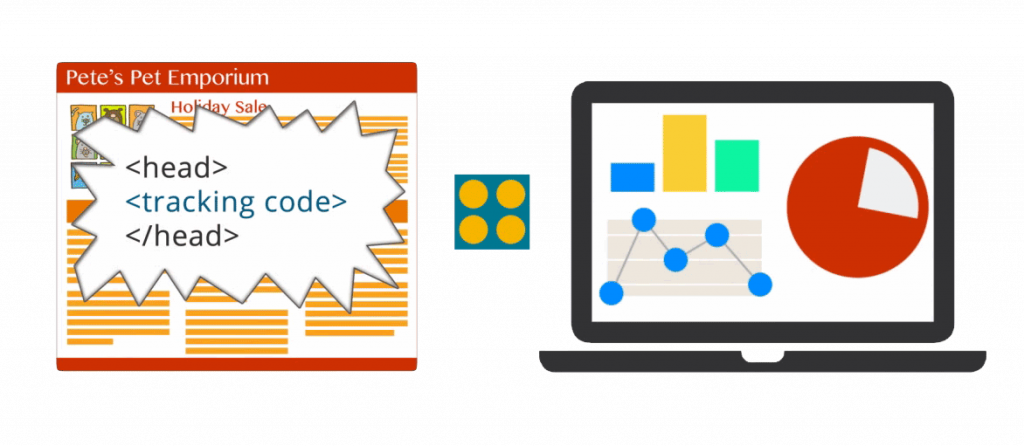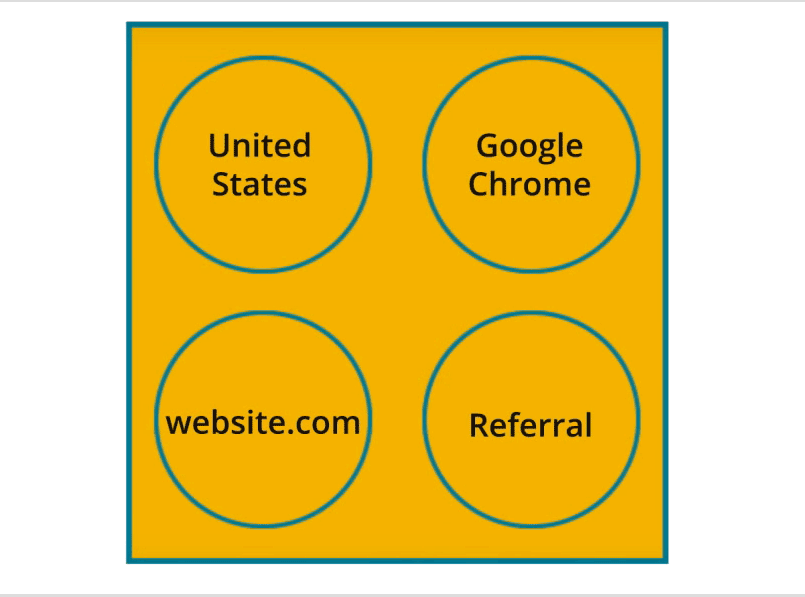 In a nutshell, this is how basic website tracking works. JavaScript code allows you to easily measure user activity and collect most of the necessary data by default. Additionally, you can customize this code to collect additional user, session, and interaction data.
I invite you to leave your impressions and/or doubts in the contact form and to suggest new topics that you would like me to cover in these tutorials. I will be happy to answer you by email and write in this blog.